NETFLIX: The Punisher Series is Coming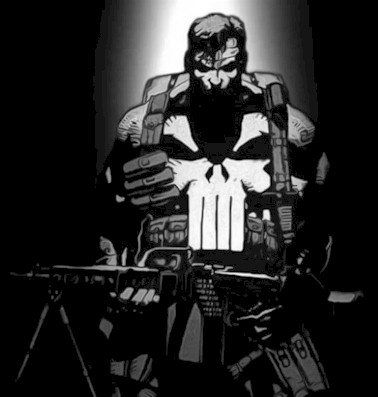 Followers of the Marvel Cinematic Universe, or even just casual viewers of Daredevil on Netflix, probably won't be surprised to hear that a series was on the way for the inexplicably popular character Frank Castle, aka The Punisher. But even though news of the series has been on the street for a while now, we're only just now getting a full, official trailer for the series.

Netflix's Marvel fare has been in part characterized by its extremely violent escalating bloodbaths, so if the Punisher is really going to up that ante it's going to need to be pretty gosh darn brutal. The trailer gives you a taste of that, as well as who The Punisher is, and how he came to be. And the whole thing is soundtracked by Metallica, of course. One thing the trailer for The Punisher does not have is a release date, so stay tuned to find out exactly when this show is coming to Netflix. In the meantime, the 2004 big screen version of The Punisher is currently on Netflix, so why not give it the proverbial shot?



Two Itallian Guys



They sit down and engage in an animated conversation. The lady sitting behind them ignores them at first, but her attention is galvanized when she hears one of the men say the following:


"Emma come first. Den I come. Den two asses come together. I come once-a-more. Two asses, they come together again. I come again and pee twice. Then I come one lasta time."

"You foul-mouthed swine," retorted the lady indignantly. "In this country we don't talk about our sex lives in public!"

"Hey, coola down lady," said the man. "Who talkin' abouta sexa? I'm a justa tellin' my frienda how to spella 'Mississippi'."



GRILLING WIRTH MISTRESS BIANCA

Bianca walks away from the smokers and the grills this week to make Chile Lime Shrimp Quesadillas! This will wield 8 servings.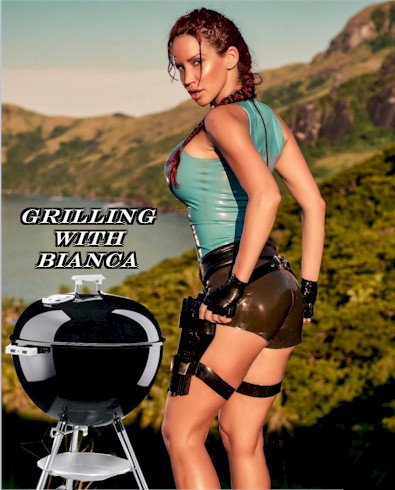 1 lb. thawed shrimp, go medium
(if you find large shrimp on sale, you can cut in half or thirds, just don't overcook)
Fresh bundle of cilantro
3 limes
1/2 tsp. garlic powder
1 tsp. chili powder
1 cup frozen corn, thawed (or buy 2 ears for alternative below)
1 red pepper
8 flour tortillas (6 inch)
8 oz block of pepper jack cheese (our your favorite of choice)
Other options include sour cream, guacamole, and salsa on the side.
To start:
1. Thaw a cup of frozen corn.
(Alternative, take 2 fresh ears and caramelize them on a stove burner or skillet and
the cut off the cob to make a cup).
2. Start with washing the cilantro, pick the leaves and chop finely until you have a ¼
cup.
3. You need a ¼ of lime juice, go ahead and juice your limes.
4. Deseed and slice your bell pepper into fine strips and then dice to your preference in
size.
5. Shred you 8oz block of cheese. While you can buy shredded, don't sell your
dinner short.
After your shrimp is peeled, deveined, and rinsed throw them in a bowl and add the following (you always do this before the corn and let it marinate for a bit).
1. Add in the lime juice.
2. Add the ½ tsp of garlic powder.
3. Add the tsp of chili powder.
4. The cilantro.
5. Stir and toss the mixture.

Heat large skillet sprayed with cooking spray on medium heat. Add corn and peppers; cook and stir 3 to 5 minutes until peppers are tender. (If you caramelized the corn, do not add it in until the last 2 minutes of the pepper cook). Then add your shrimp mixture; cook 2 min. or until heated through, stirring frequently.

When finished, get out another pan and lightly spray and drop a tortilla. Then take your shrimp mixture and spoon on to half of your tortilla. Top the mixture with the cheese and fold in half. Brown each side of the tortilla for about 2 – 3 minutes a side until toasted to your preference. Then you are done. We like to have sour cream, salsa, and guacamole on the side. Enjoy!