(Some Large Images Here, So It May Take A While To Fully Load)
I think most of the navigation is pretty straight forward, but since I built the site, what may seem obvious to me,
might not be so obvious to everyone else. There are also some pretty cool features that might not jump out at
someone right away: League Accounting, Owner Reporting and even a Wireless site to get live scoring on your
cell phone! Hope this helps. The site runs best in 1280 x 1024 resolution or greater, but 1024 x 768 is passable.
I have tested the site in IE6 and IE7, Firefox, Opera and Safari for the Mac. It even works in Windows Vista!
Your Team Management Can Be Quickly Accessed From Your Clubhouse Page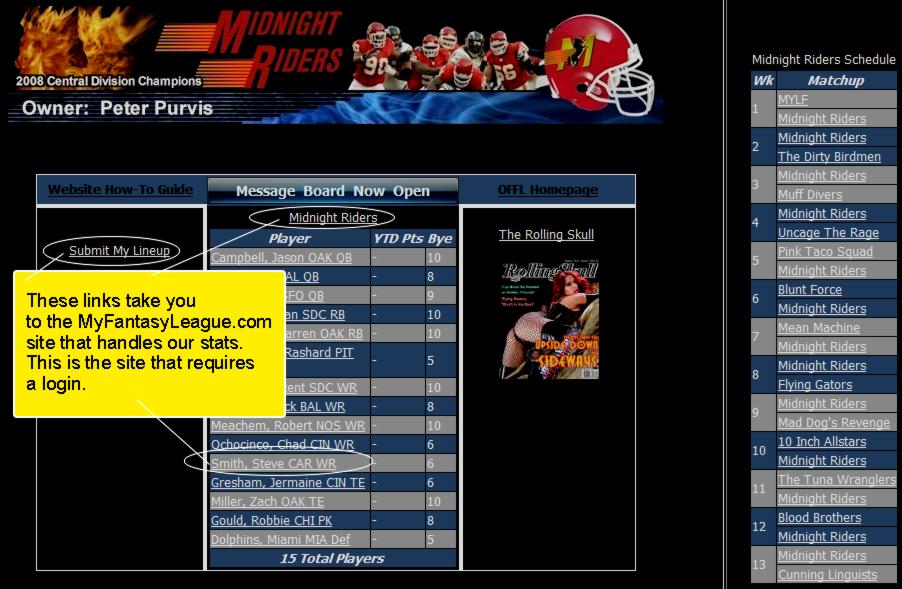 When You Click Your Team Name To Set Your Roster You Are Taken To Another Website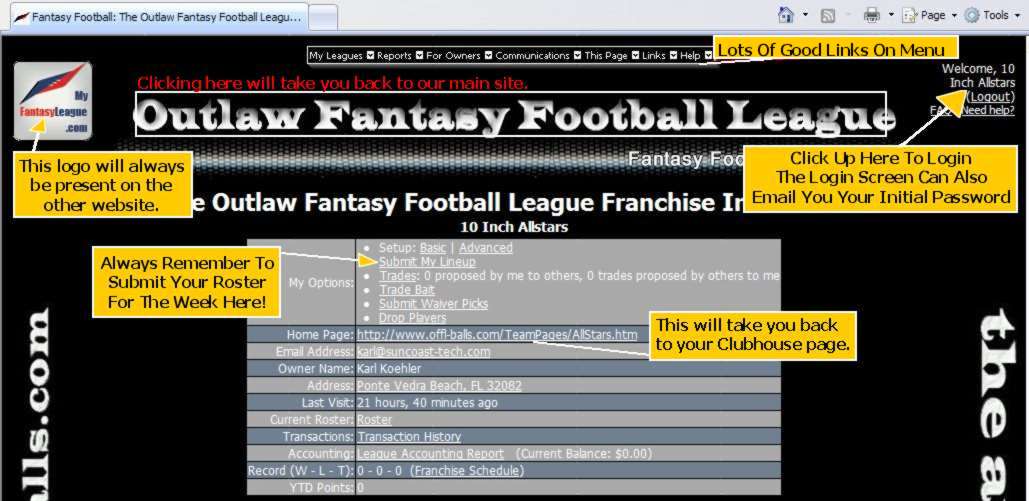 Clicking On The My Leagues and Outlaw Fantasy Football League
Will Bring You To Your Main MyFantasyLeague.com Page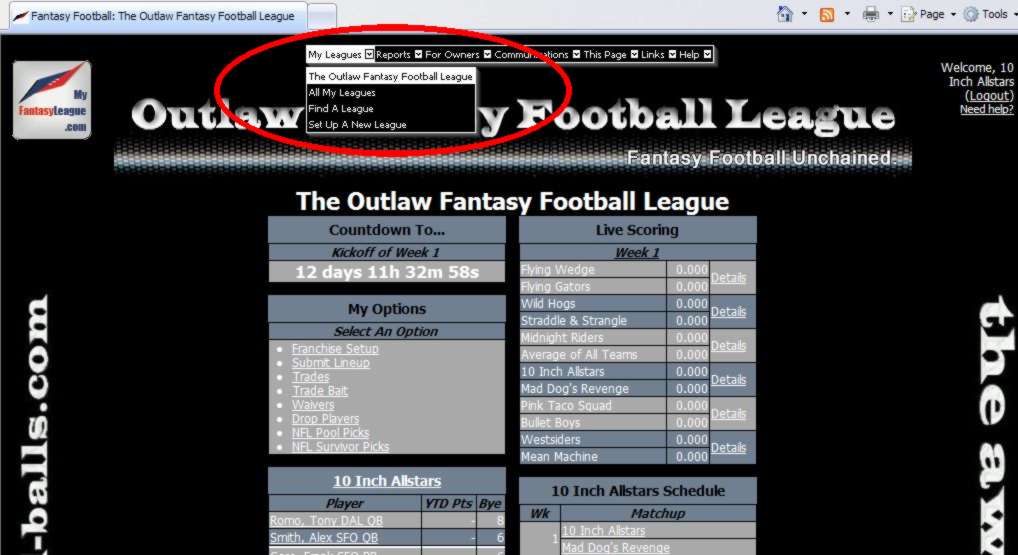 The Menu At The Top Has A Ton Of Options:
If you need to email the whole league

The owners menu lets you submit your roster as well.

This is also where you should change your password. The login to
this site does not use encryption, so do NOT use a password that you
also use on secure sites, like your bank!

There are lots of great reports you can generate and
you can even uses these links to get the web address
for live scoring on your cell phone!