R2-D2 Coffee Press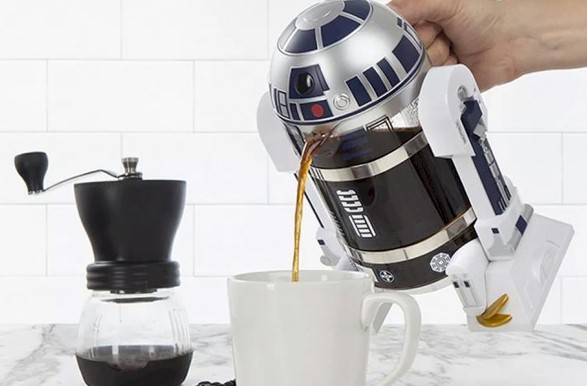 "R2, could you make me a quick cup of coffee?" As far as I know, these words are never spoken by anyone over the course of the entire Star Wars saga, or in any of the Extended Universe novels, TV shows, or video games. But that won't stop you from saying it, once you're the proud owner of an R2-D2 Coffee Press from ThinkGeek.

The R2-D2 Coffee Press is a 32-ounce carafe and steel filter, made to look just like a tiny version of the best Star Wars droid of them all. And unlike the real R2-D2, it not only can make you coffee, but it's also dishwasher safe. You can pre-order your own R2-D2 Coffee Press from the ThinkGeek online store right here, where this officially licensed Star Wars product costs $39.99. Shipments are scheduled to begin in November, so this might be a good Christmas present for the droid-and-coffee-loving person in your life.




Who Doesn't Love Cowboy Jokes

Q: Why did Tony Romo cross the road?
A: To get to the hospital on the other side!

Q: When was the last time cowboys beat anyone?
A: When Dez Bryant beat his mama.

Q: How many Dallas Cowboys does it take to win a Super Bowl?
A: Only two, Emmitt Smith and Troy Aikman, and they are both retired.

Q: What do the Dallas Cowboys and a Chick-Fil-A manager have in common?
A: Neither one shows up for work on Sunday.

Q: What does Brokeback Mountain and the NFL have in common?
A: The Cowboys both suck.


TAILGATING WIGH MISTRESS BIANCA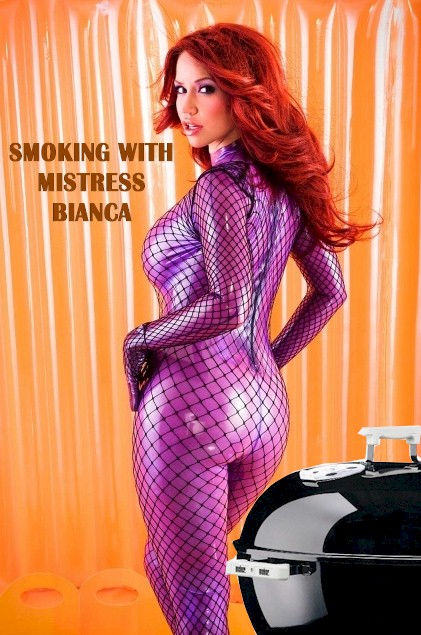 Bourbon Smoked Salmon

1 to 1.5 pounds of skinless salmon filet (to serve 4 to 6)
1 cup bourbon
1 cup dark brown sugar
1/2 cup kosher sea salt
2 tablespoons ground black pepper
1 tablespoon ground coriander
(Optional: for Tailgate Bagels and cream cheese or toast points, capers, and sour cream for serving).

Pour bourbon on salmon in a baking dish. Marinate for 20 minutes while turning twice. Place brown sugar, salt, pepper, and coriander in a bowl and mix. Drain the fish and blot with paper towel. Wipe out the baking dish and then spread 1/3 of the brown sugar mixture in the bottom of the dish in the shape of the filet. Place the filet in the dish and top with remaining sugar mixture. Cover the dish with lid or wrap and let the fish cure for 4 hours. After 4 hours rinse the fish under cold water and blot with paper towels.

Prepare your smoker with the wood of your choice and go 250 degrees (always a light blue smoke, never a dirty smoke). Arrange the filet, skin side down and let it smoke for about 15 to 20 minutes. (Press on the fish, when it breaks into flakes you are done.) Transfer the fish to a wire rack over a cool plate and let cool to room temp. Then you can cover and place in the fridge and have it ready for Sunday. It tastes great chilled and you can serve it with the bagels andn cream cheese, or toast ponts, capers, and sour cream.


Per the Commissioner, we have archived all of the past year's
football recipes from Mistress Bianca. Just click right here