ThinkPad 25th Anniversary Edition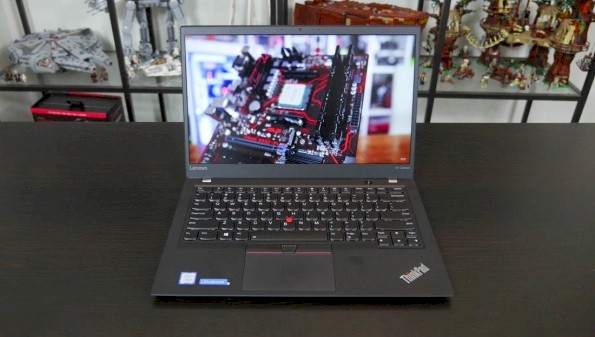 Believe it or not, the Lenovo ThinkPad, very likely to have been your first laptop, is turning 25 years old this year. And to celebrate, Lenovo is putting out a new 25th anniversary edition that brings the classic back into the modern era, and it's called the ThinkPad 25.

The Lenovo ThinkPad 25 sports an Intel Core i7 processor, a 14-inch full HD touchscreen, and other technological features that none of the original ThinkPads could have dreamed of having. But on a superficial level, it looks just like the old hotness, so if unlike me you have any pleasant memories of your old ThinkPad it might be worth a purchase.

I say "might be" because as the ThinkPad 25 is something of a retro throwback, its price also hearkens back to a time when laptop computers were a bit pricier than they are now. It comes in a variety of models with prices starting at just under $1900 – you can check them all out at Lenovo's official site for the anniversary edition computer here.





Tech Addiction



These days we are all somewhat caught in an "Internet lifestyle", so here are some things you can do in the horrific event your ISP or cellular service goes down...

1. Dial 911 immediately from a land line.

2. Open the curtains to see if anything has changed over the past 2 years.

3. You mean there's something else to do?

4. Threaten your ISP or cellular carrier with an impeachment vote.

5. Work.

6. Re-introduce yourself to your immediate family.

7. Get that kidney transplant you've been putting off.

8. See if your eyes can still focus to distances further than 3 feet.

9. Get ass groove in chair fixed at store.

10. Tylenol... Tylenol! Where the hell is the Tylenol!

11. Do shopping with clothes on.

12. Check your mail box every 15 minutes.



GRILLING WIRTH MISTRESS BIANCA

Porky Pig Mac n Cheese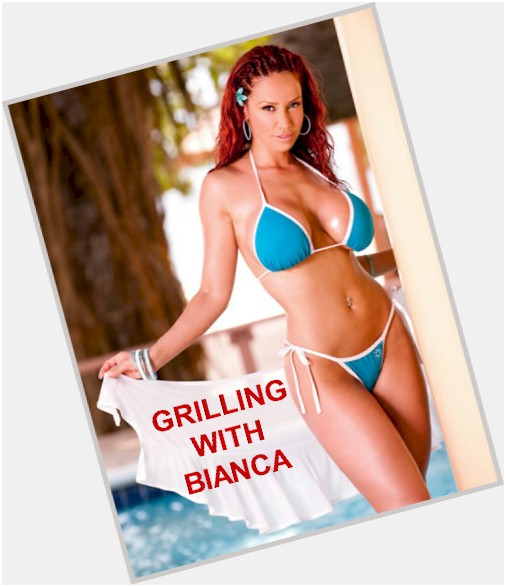 Ingredients
1 pound of shredded wild pork
1 cup BBQ sauce
½ pound Elbow noodles
1 ½ cups shredded cheddar
4oz cream cheese (softened)
1 egg
½ cup heavy cream
2 ½ cups milk
1 tablespoon paprika
2 tablespoons garlic, crushed
½ cup shredded jack
4 tablespoons butter
3 tablespoons flour
1 tablespoon cracked pepper
1 teaspoon salt
1 teaspoon mustard powder

Topping:
1 cup panko bread crumbs
2 tablespoons garlic, crushed
4 tablespoons butter

Directions:

Preheat oven to 375 degrees and bring 4 cups of salted water to boil and add Macaroni and cook for 7 mins until pasta is al dente (cooked firm). While the pasta is cooking, start on topping. Melt butter over medium heat, add garlic and panko and cook until browned, about 3-5 minutes. Then remove from heat and cool.

Now for the cheese sauce… In a large pot melt butter over medium heat, whisk in mustard, paprika and flour until fully mixed and flour begins to brown. Wisk the egg, milk, cream along with salt and pepper. Add milk mixture to flour mixture and simmer for 5 minutes. Now remove the pasta and drain.

Add cream cheese, cheddar and jack to milk mixture and whisk until fully melted. No fold in the pasta with the cheese sauce. Pour mixture into a greased baking dish and top with panko bread crumbs. You will bake for 20 minutes. The final move is to add the shredded pork and cook for an additional 10-15 minutes. After cooking, let it rest a few minutes and serve.