On the Go Spotify Music Player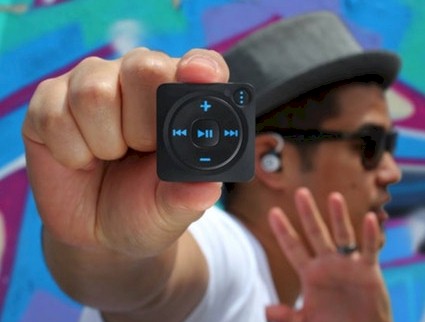 Spotify is a great way to listen to music. We have endorsed it here at the OFFL. Admittedly, there are times that we don't want our phone to be party's juke box. With the creation of "The Mighty," your phone can now have its freedom. The device is portable and works when you have no internet or data connection. It can hold more than a thousand songs, multiple playlists and it is compatible with Bluetooth (plus wired connectivity). Shuttle function is on the way… I am thinking this would kick ass for workouts in the gym. Get more info and order your Mighty for about $85 at the Mashable online store here.





Little Johnny (yeah we are wearing these jokes out)

At school, Little Johnny's classmate tells him that most adults are hiding at least one dark secret, so it's very easy to blackmail them by saying, "I know the whole truth." Little Johnny decides to go home and try it out.
Johnny's mother greets him at home, and he tells her, "I know the whole truth." His mother quickly hands him $20 and says, "Just don't tell your father." Quite pleased, the boy waits for his father to get home from work, and greets him with, "I know the whole truth." The father promptly hands him $40 and says, "Please don't say a word to your mother."
Very pleased, the boy is on his way to school the next day when he sees the mailman at his front door. The boy greets him by saying, "I know the whole truth." The mailman immediately drops the mail, opens his arms, and says, "Then come give your Daddy a great big hug!"


GRILLING WIRTH MISTRESS BIANCA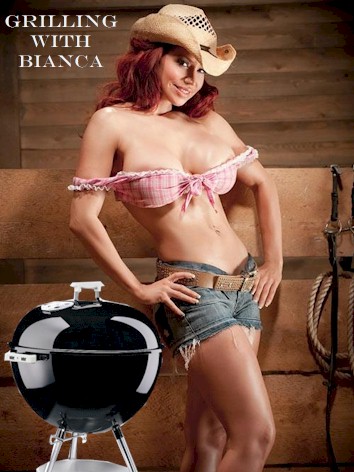 BLACKENED SALMON

2 tbsp paprika
1 tbsp cayenne"
1 tbsp onion powder
2 tsp salt
1/2 tsp white pepper
1/2 tsp black pepper
1/4 tsp thyme
1/4 tsp basil
1/4 tsp oregano
4 salmon filets
Approximately 1/2 cup of butter melted (substitute olive oil if feeling healthy)

Mix all the spice above together in a bowl.

Brush salmon with melted butter (both sides). Then coat/pat with spice mixture.

Over high heat, go five minutes with each side (use butter as needed to avoid sticking to the pan). The filet will be cooked when it has a flaky texture.

I like to throw the salmon on a bed of kale, lettuce, and spinach (favorite dressing on the side if needed) with a sprinkle of shredded mozzarella. Add diced mango and avocado for cooling sensations.
Enjoy.