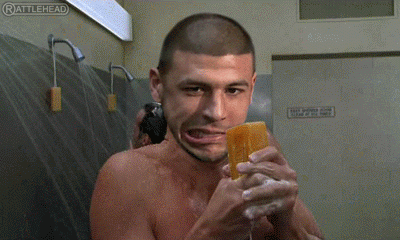 Last week's question, "Long time Dolphin's Coach, Don Shula was drafted in 1951 by whom and for what position?" Don Shula was drafted by the Cleveland Browns in 1951 as a defensive back.

Shula graduated in 1951 and majored in sociology with a minor in mathematics, and was offered a job teaching and coaching at Canton Lincoln High School in Canton, Ohio for $3,750 a year ($34,188 in 2016). The Cleveland Browns of the National Football League, however, had selected him in the ninth round of the 1951 draft that January. Cleveland had won the NFL championship the previous year behind a staunch defense and an offense led by quarterback Otto Graham, fullback Marion Motley and end Dante Lavelli. Shula was joined in the Browns' training camp by John Carroll teammate Carl Taseff, whom Cleveland coach Paul Brown selected in the 22nd round. Brown made the selections in part because John Carroll coach Herb Eisele attended his coaching clinics and used similar schemes and terminology as Brown did.

Shula and Taseff both made the team and were its only two rookies in 1951. Shula signed a $5,000-a-year contract and played as a defensive back alongside Warren Lahr and Tommy James. Shula played in all 12 of Cleveland's games in 1951, making his first appearance as a starter in October, and recorded four interceptions. The Browns, meanwhile, finished with an 11–1 record and advanced to the championship game for a second straight year. The team lost the game 24–17 to the Los Angeles Rams in Los Angeles. Shula served for 11 months in the Ohio National Guard in 1952 during the Korean War. Shula was a member of an Ohio National Guard unit that was activated the following January amid the Korean War. Military service in Ohio and at Fort Polk in Louisiana kept Shula away from football until the unit was deactivated that November.

Returning to the Browns, Shula signed a $5,500-a-year contract and played in five games at the end of the season, having become a full-time starter because of injuries to other players. The Browns again advanced to the championship game and again lost, this time to the Detroit Lions. In early 1953, Brown traded Shula along with Taseff and eight other players to the Baltimore Colts in exchange for five Colts players including tackles Mike McCormack and Don Colo. Before joining Baltimore, Shula finished a master's degree in physical education at Case Western Reserve University in Cleveland. Shula signed a $6,500-a-year contract with Baltimore, which was preparing for its first season after relocating from Dallas, where the franchise had been called the Dallas Texans (not to be confused with the 1960 Texans which later became the KC Chiefs). The team replaced an earlier Colts franchise that folded after the 1950 season. The Colts finished with a 3–9 record in 1953 despite leading the NFL in defensive takeaways, including three interceptions by Shula. Baltimore continued to struggle the following year under new head coach Weeb Ewbank, a former Browns assistant.

The team again finished 3–9 for last place in the NFL West, although Shula had a career-high five interceptions. Shula had five interceptions again in 1955, but the Colts finished 5–6–1, well out of contention for the divisional championship. Shula missed the final three games of the season because of a broken jaw suffered in a 17–17 tie with the Los Angeles Rams. Ewbank brought in future Pro Football Hall of Fame quarterback Johnny Unitas as a backup in 1956, but the Colts posted a losing record even after he became the starter partway through the season. Shula had just one interception that year. The Colts waived Shula at the end of training camp in 1957 season, and the Washington Redskins picked him up. Shula spent one season with the Redskins before retiring. In his seven NFL seasons, he played in 73 games, intercepted 21 passes and recovered four fumbles.

Weeb Ewbank, under whom Shula had played in Cleveland and Baltimore, was fired as the Colts' head coach in 1963 following a string of losing seasons and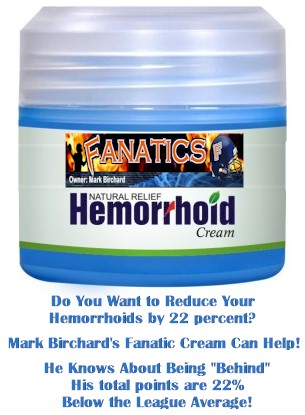 disagreements over team strategy and organization with owner Carroll Rosenbloom. Colts owner Carroll Rosenbloom immediately named Shula as the team's next head coach, having recruited him for the job earlier. Shula was only 33 years old, making him the youngest coach in league history at the time, but Rosenbloom was familiar with his personality and approach from his playing days in Baltimore. While Rosenbloom said he realized he was "out on a limb" in hiring Shula, he felt it would bring a sense of team spirit back to the Colts. While Shula had only been an average player, he was "always... taking pictures, talking football", said Rosenbloom. "He had always wanted to coach".

Shula would remain with the Colts from 1963 to 1969. After the 1969 season, Joe Robbie, owner of the Miami Dolphins, signed Shula to a contract to become Miami's second head coach. As a result of Shula's signing, the team was charged with tampering by the NFL, which forced the Dolphins to give their first-round pick to the Colts. The decision was controversial because Shula and Robbie's negotiations and signing were conducted before and after the official NFL/AFL merger, respectively. Had the negotiations been concluded before the merger, while the NFL and AFL were rivals, the NFL's antitampering rules could not have been applied. Shula coached the Dolphins from 1970 to 1995 and most remembered for the 1972 Season. The Dolphins were unbeaten in the regular season, 14–0–0. They swept the playoffs and finished 17–0–0.

This week's question, "Who was the only Jet in the 20th century to score four touchdowns in a single game?"

a. Adrian Murrell
b. Freeman McNeil
c. Wesley Walker
d. Curtis Martin

This week's winnners will receive a 12 month supply of Mark Birchard's Fanatic Hemorrhoid Cream. Guaranteed to reduce your hemorrhoids by 22%. Just ask his team! All trivia answers should be submitted to E.A. Presley.